Timeless style built to last.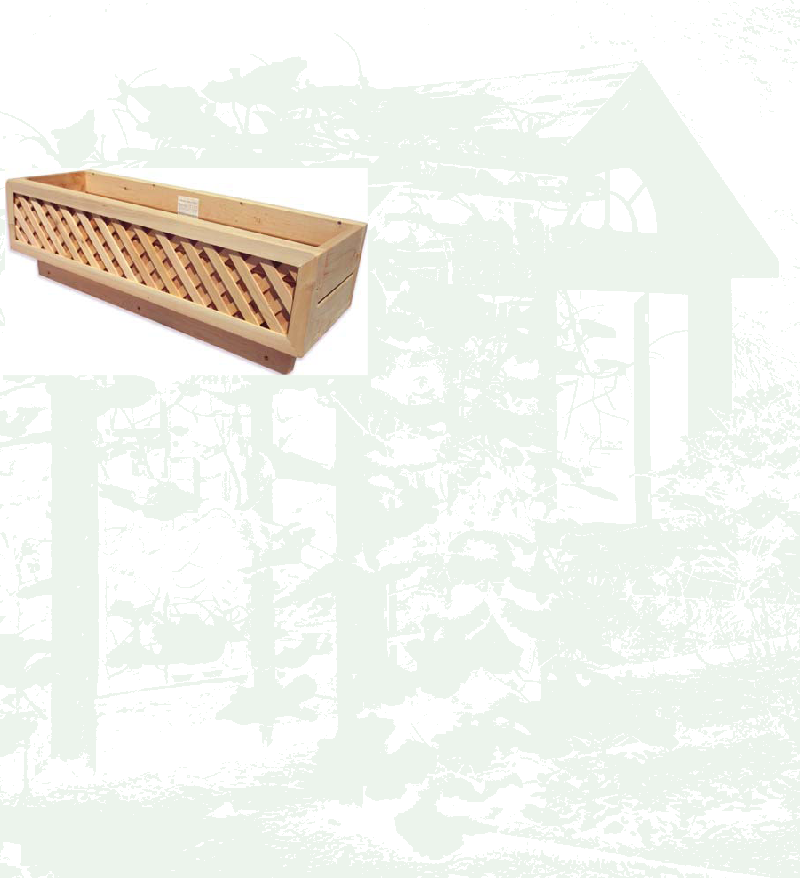 Lattice Rail Box
Natural Or Stained
RLB30 31.5"L x 9.75"W x10"T
RLB36 37.5"L x 9"W x 10"T
Standard Rail Box
Natural Or Stained
RSB30 31.5"L x 11.25"W x 10"T
RSB36 37.5"L x 11.25"W x 10"T
Deck Planters are a great resource when planting space is at a minimum.
Beautify any corner or empty space with one of our custom planters.
Our deck planters are made to last, these large planters can hold a variety of
plants and trees. They work well in both residences or commercial application .
Our line of rail boxes grew out of the need to accommodate any landscape. Rail
boxes attached to 4 in.or 6 in. railing or fence for a beautiful look. Holds 8" growers
pots, with plenty of room for root growth.
Ideal for seasonal change outs.
Eliminates window box removal when re-planting
GLW series fit the following
SWB Rail, Window Box
LWB
RPWB
RWB
DSW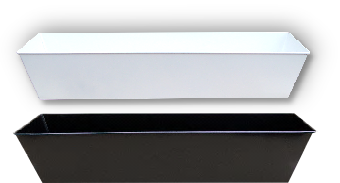 HIGH QUALITY POWDER COATED PLANTER/ LINER
SOLD AND PACKED 6 UNITS PER BOX
GLW24 22" L X 8"W X 6"T
GLW30 30" L X 8"W X 6"T
GLW36 36" L X 8"W X 6"T