Timeless style built to last.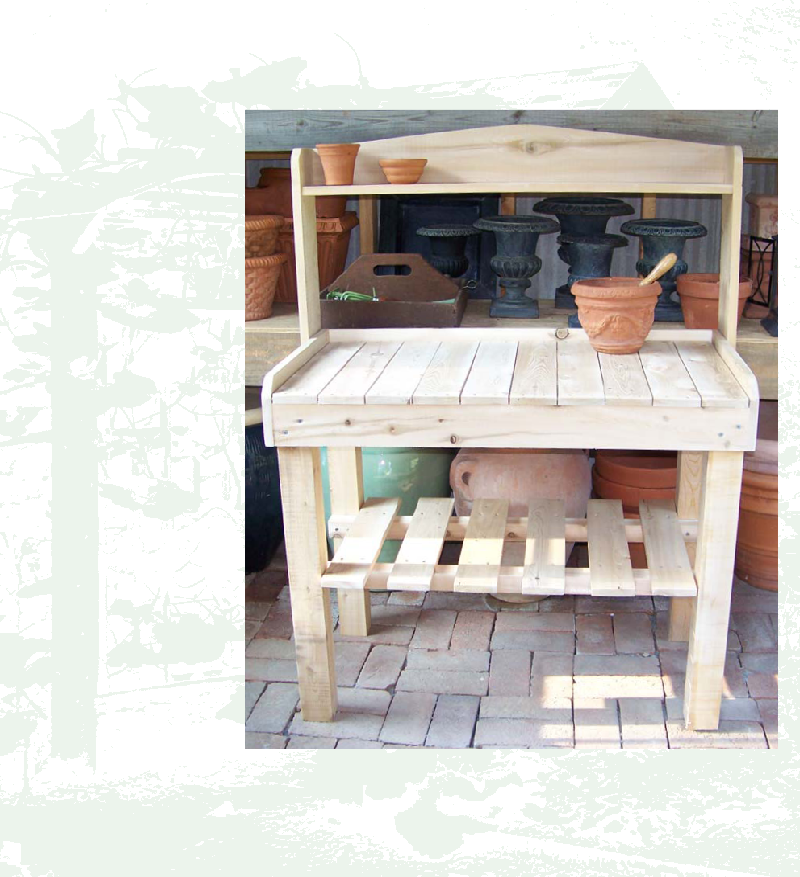 PB Potting Bench w/ shelf
52" TALL X 38" LONG X 21" DEEP
TABLE HEIGHT 31"
Indoor /outdoor,
Easy assembly, heavy duty 3" x 3" post legs
Holds up to 250 lbs.
SUSTAINABLE LIFESTYLE PRODUCTS
(USING OUR NATURAL RESOURCE RESPONSIBILITY)
Now it's easy to complete the circle
Facts:
Unlike plastic, wood products do not create harmful off gassing that can
contaminate your soil.
Northern White Cedar last 7 times longer than pine. It is non-toxic, safe to
handle and has no chemicals added, so none can leach out. Applications of
boiled linseed oil or tung oil will enhance and protect its natural beauty.
Polyurethane, applied in thin coats, protects without damaging the product.